Introduce the goodness of superfoods into
your little one's diet.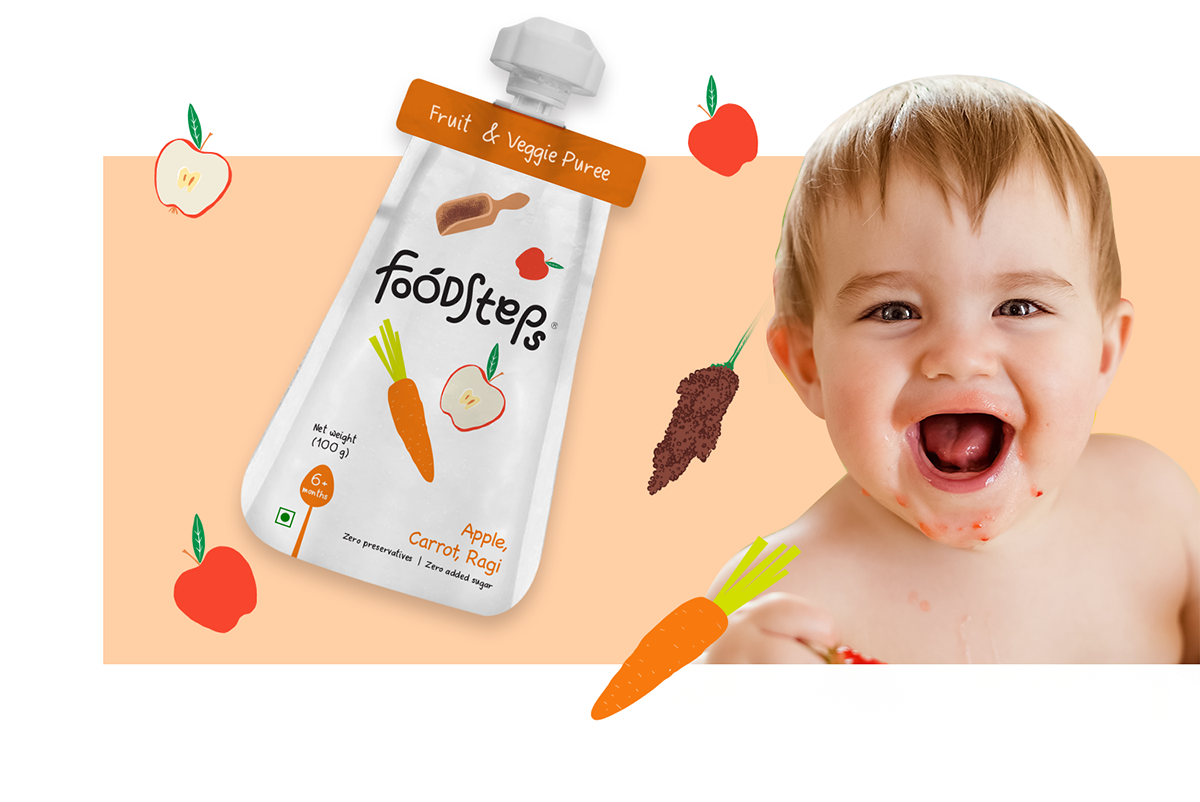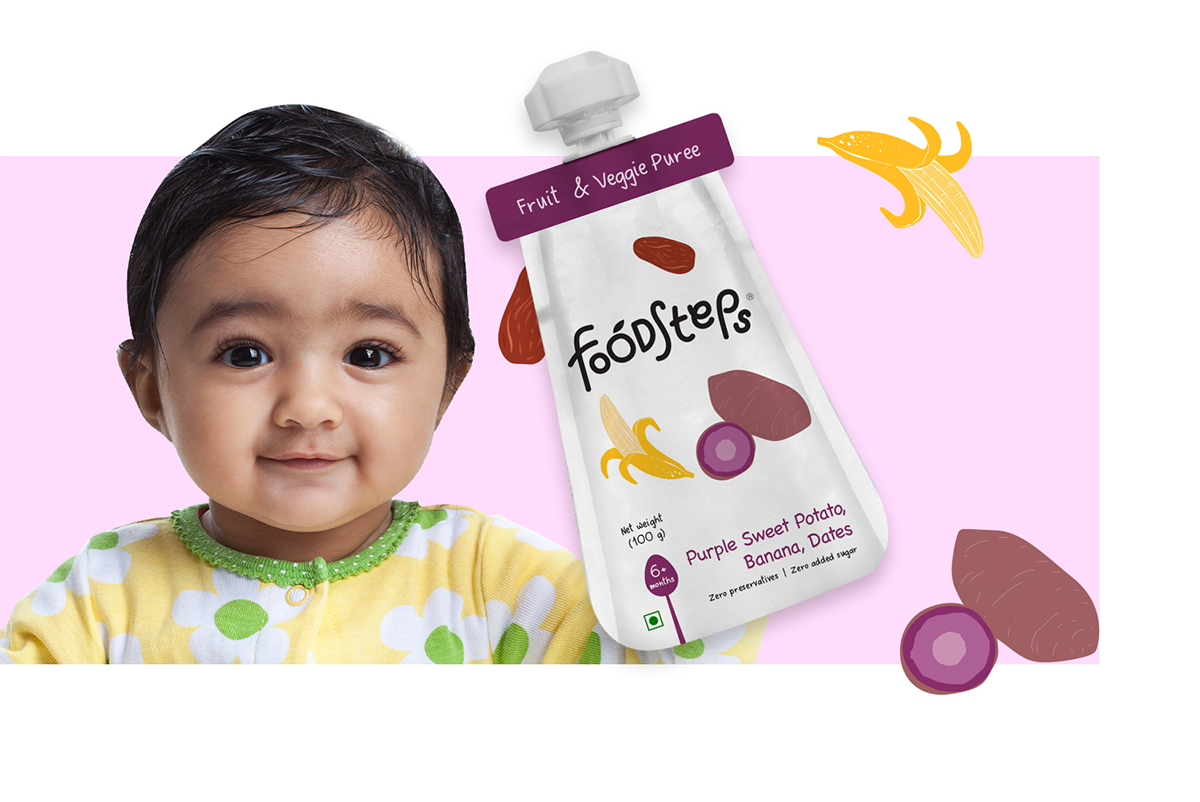 Purple Sweet Potato, Banana, Dates
Delicious purees made pocket friendly for
your journeys afar.
Helping in the positive growth of your child
through smooth texture and yummy flavors.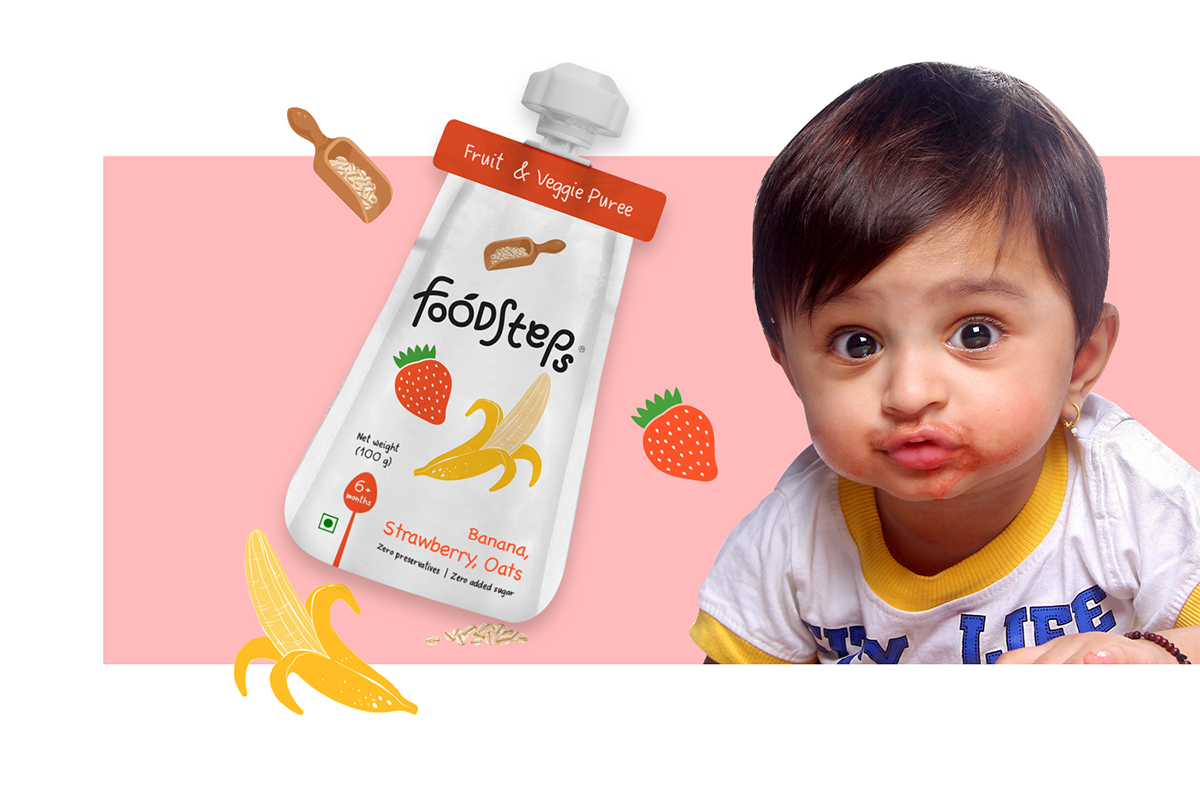 Made with love
Made using 100% natural and vegetarian ingredients, our purees are non GMO, with no added sugar, gluten, colours, and artificial preservatives. Our range of FoodSteps Baby Puree come with the nutritional goodness of banana, apple, ragi, pumpkin, mango, strawberry, purple and orange sweet potato, dates, papaya, spinach, pea, carrot, and oats.
Yummy & Travel Friendly
Packed in small and compact pouches, these fruit and vegetable purees are super easy to carry while travelling. Airport, car, mall, or even your house, this ready to eat purees is easy to feed to make your lives easier while making sure that your children are eating healthy.
Flavours that enhance taste buds
FoodSteps brings to you delicious purees with a range of flavours for your toddler's exploratory taste buds. It introduces your baby to simple balances of fresh fruits, veggies, and grains in a smooth, consistent puree that does not clump for easy consumption.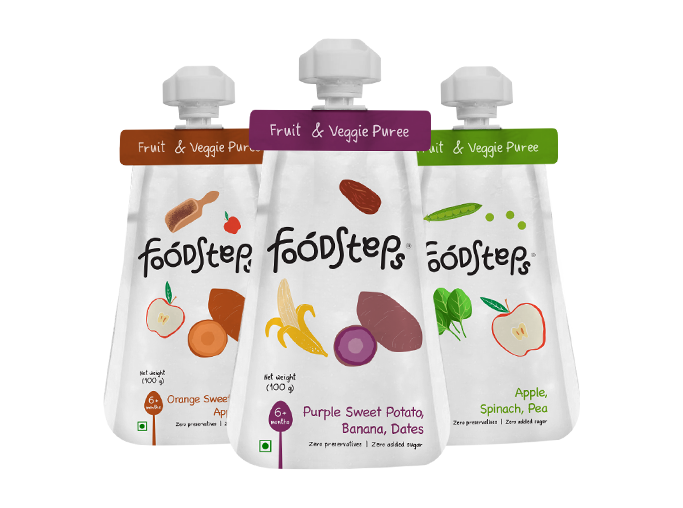 With healthy, enjoyable and nutritious food purees, FoodSteps is a boon to all the hustling and stay at home moms. We provide natural and organic products that are free from artificial preservatives for your baby's tiny palate.
Contact Us
At Any Time 24/7
Xobu Food & Beverages Pvt Ltd
G-Floor, Admin, India Food Park, Plot 666,
Vasantanarasapura Industrial Area, Kora, Hobli,
Tumkur, Karnataka – 572138